A-100 development offered the country's first transformer apartments
23.07.2020
In the project of the developer "A-100 development", transformer apartments with multifunctional furniture became available. For example, the guest sofa easily becomes a comfortable double bed, and the dining area — an additional workplace. This is the first offer of this format from a developer in the country.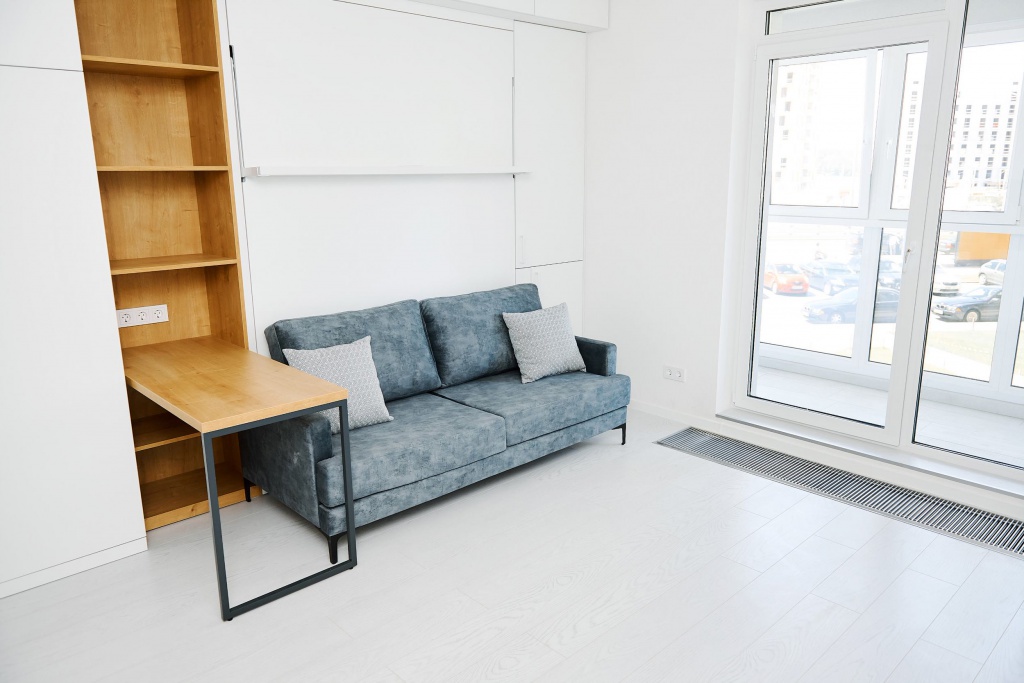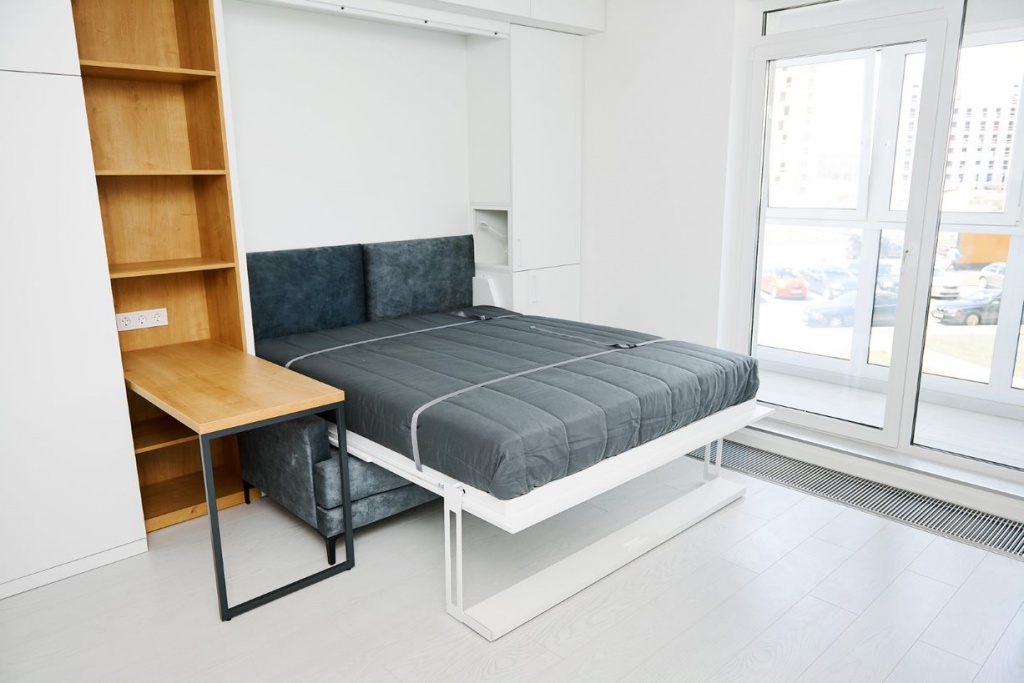 Fashion for "transformers" came from abroad. They were invented by Japanese architects in an attempt to create the most functional universal space in compact apartments, when the space is limited and every meter counts. Novaya Borovaya became the first quarter in Belarus to introduce a promising format. apartments-transformers offer with finishing, furniture and appliances. The furniture is selected so that the compact housing is divided into functional zones according to the "2 in 1"scheme. So, the guest sofa is also part of the bedroom, and the dining table can be transformed into a work area. Planning metamorphoses relate to the main areas: the living room, transformed into a bedroom, kitchen and hallway.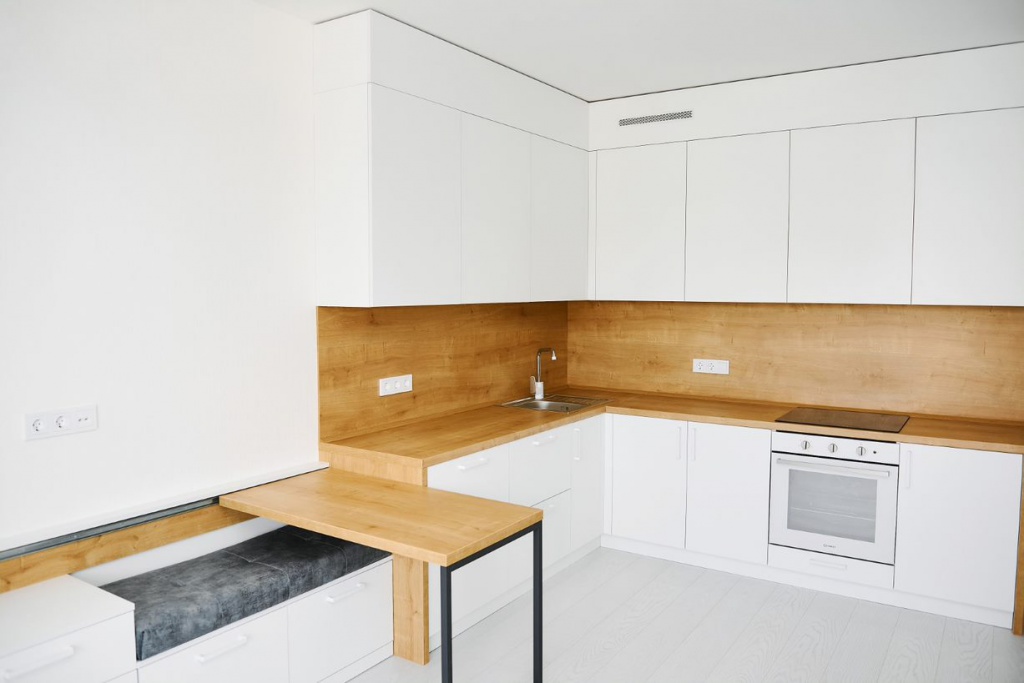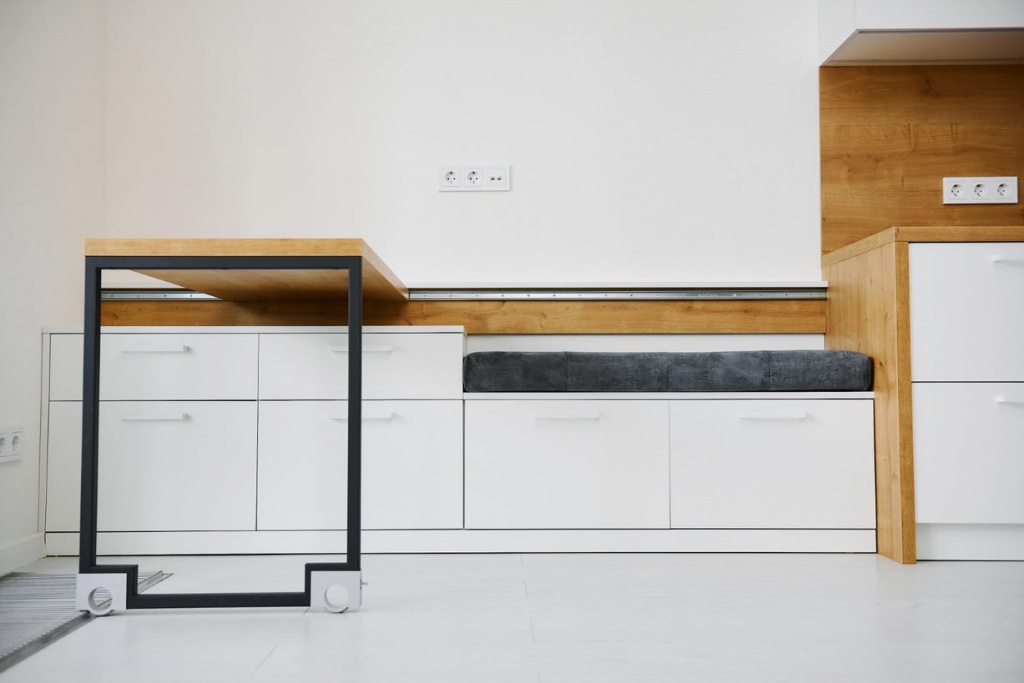 The functionality is designed for small apartments with an area of about 31 "square". It is with small dimensions that the transformation is relevant. The function of zoning space is performed by furniture, and only the bathroom is fenced with partitions.
"This is a completely new housing format for Minsk, but it has long been a strong trend in the West. First of all, it is aimed at young people and couples who are looking for compact but multifunctional housing. Apartments-transformers just allow you to use space rationally, but provide a high level of comfort, — says marketing Director "A-100 development" Alexandra Voronetskaya. — Now such housing is provided "turnkey" in the New Borovaya".
Furnish of apartments-transformers suggests a white Wallpaper, light laminate flooring, ceiling lighting and doors. The bathroom is tiled "under concrete", equipped with a suspended toilet, a bath (or shower tray) and a washing machine. The kitchen comes with all furniture, hob, oven, hidden hood and built-in refrigerator.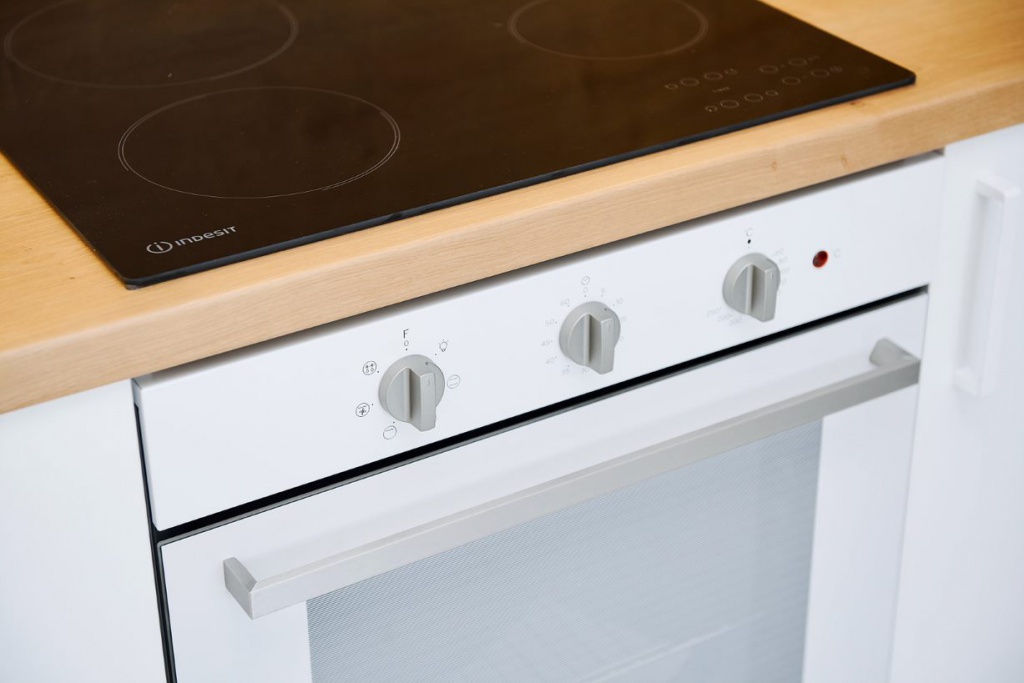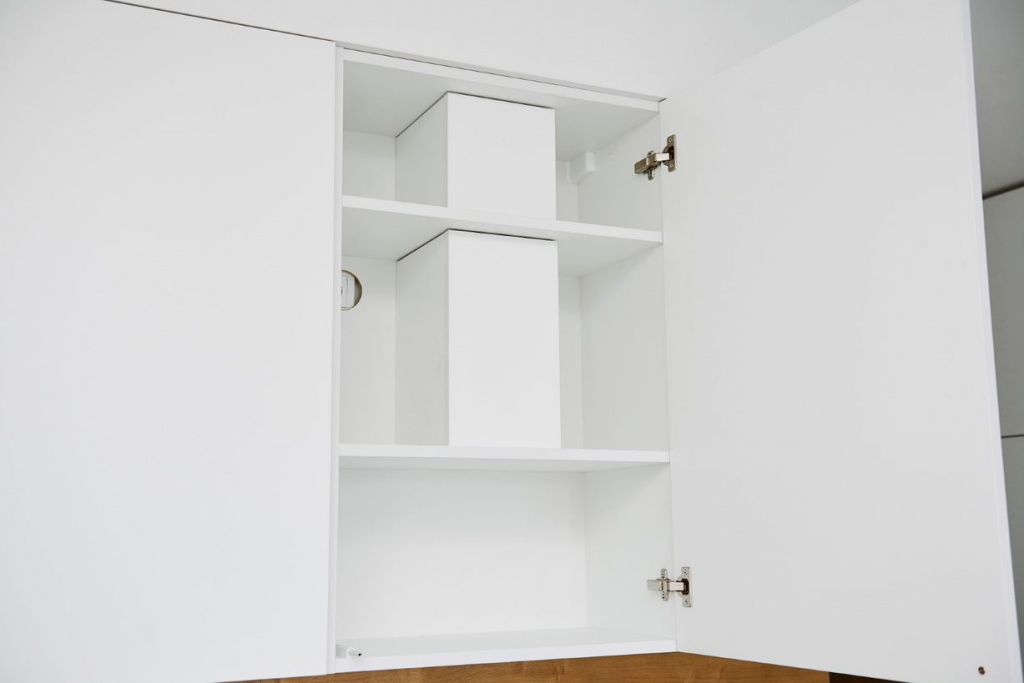 In the living room there is a wardrobe-bed, a sleeping place that can be lifted straight up. Moreover, even the linen does not need to be removed — it is fastened with belts along with the mattress and pillows. There is also a mobile table: in one configuration it can be used for work, in another-as a bar counter.
14 transformer apartments have already been put on sale. All of them are in quarter " Neskuchny sad» New Hog. In the future, the new format will be adopted in other homes.